To protect your forms with Google reCAPTCHA service you need to install "Quill Forms reCAPTCHA" addon first "Quill Forms > Addons" Page.
Quill Forms supports two types of reCAPTCHA v2 invisible and v3
Prerequisites:
Quill Forms latest version installed and activated.
Quill Forms reCAPTCHA addon installed and activated. you can download it from the website after purchasing a PRO plan.
Google account.
How to setup:
Go to Google reCAPTCHA creation wizard after signing in to your google account.
Enter any reCAPTCHA label, select type, and add you domain by typing it then clicking the plus icon.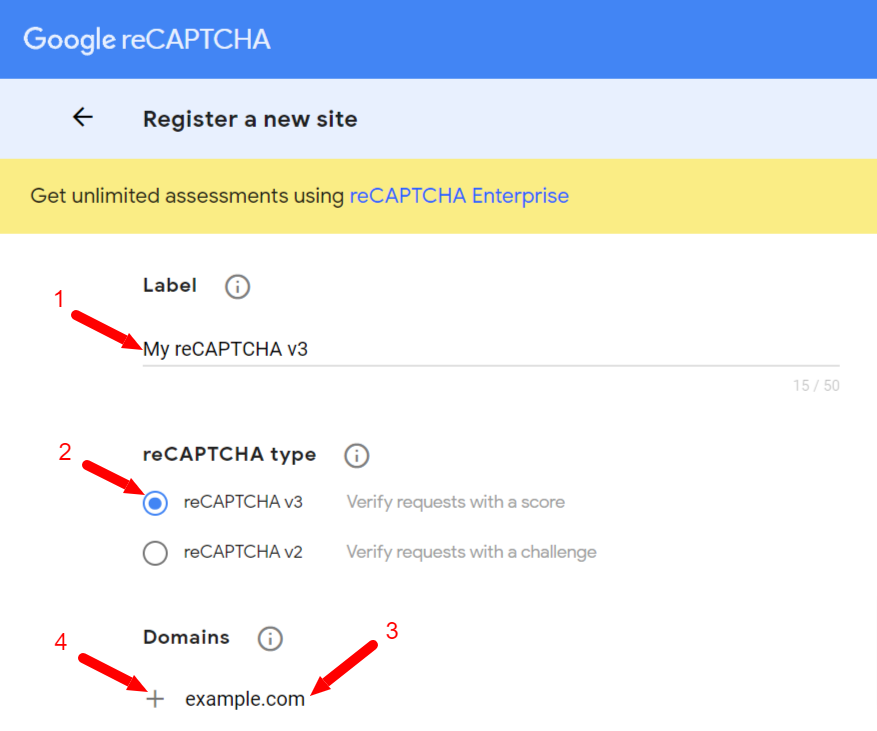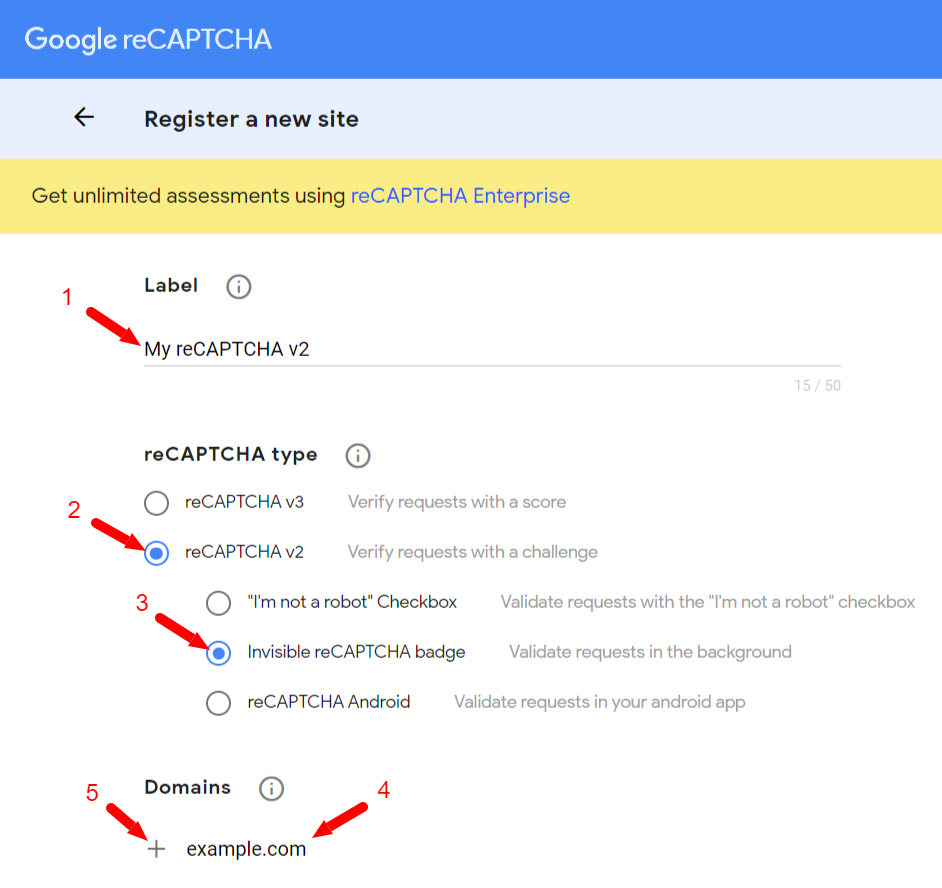 3. Scroll down, accept terms of service and click submit.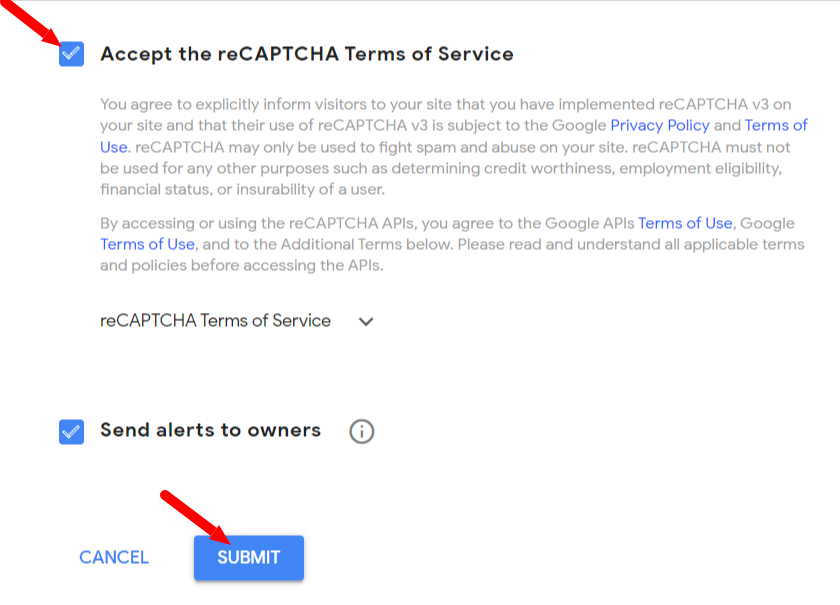 4. Copy site key and secret key. You'll use them at the next step.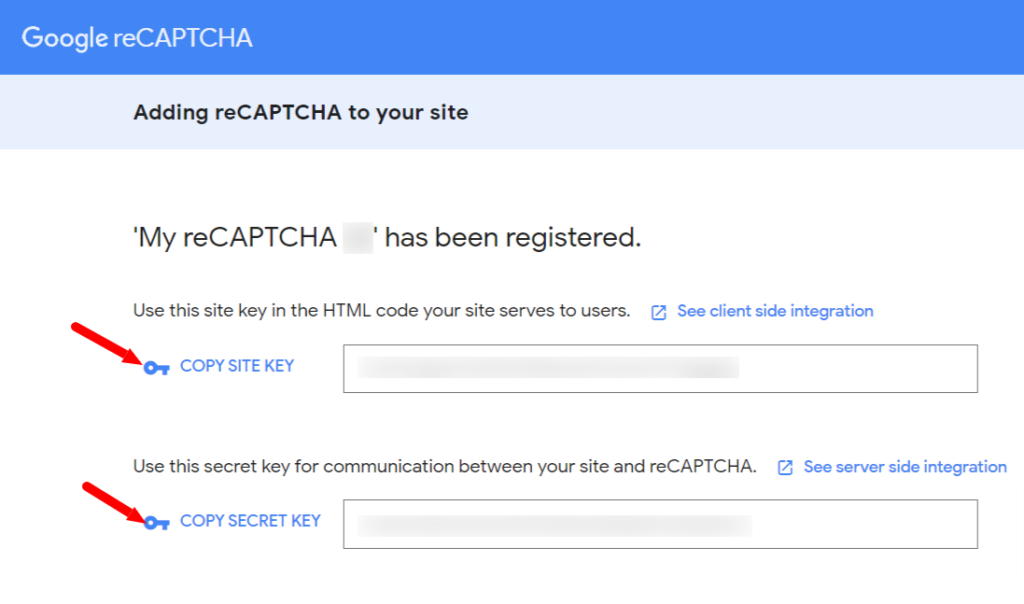 5. Open Quill Forms settings and go to reCAPTCHA tab, enable it, select the type, and paste the keys there.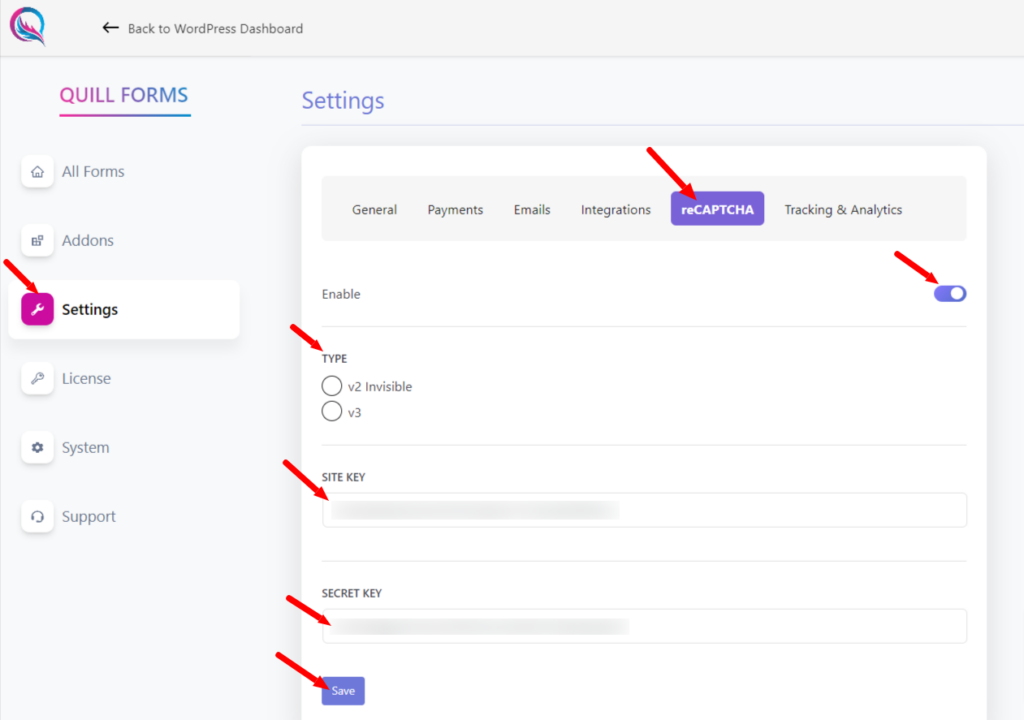 6. Click save button.
7. Now you're all set! For v3 you see additional field for minimum score from ".1" to "1" you can set your forms protection level. For v2 you can set protection level from your reCAPTCHA admin console.