Intro
Quillforms Advanced Post Creation is a powerful add-on for the Quillforms plugin that supports all post types and custom post types. With its intuitive interface and customizable features, users can easily create complex and detailed posts with ease, saving time and effort. Whether you need to create blog posts, news articles, product reviews, or other types of content, Quillforms Advanced Post Creation has you covered.
How to setup
1. Go to the form you want to connect with Advanced Post Creation and click Integrations Tab.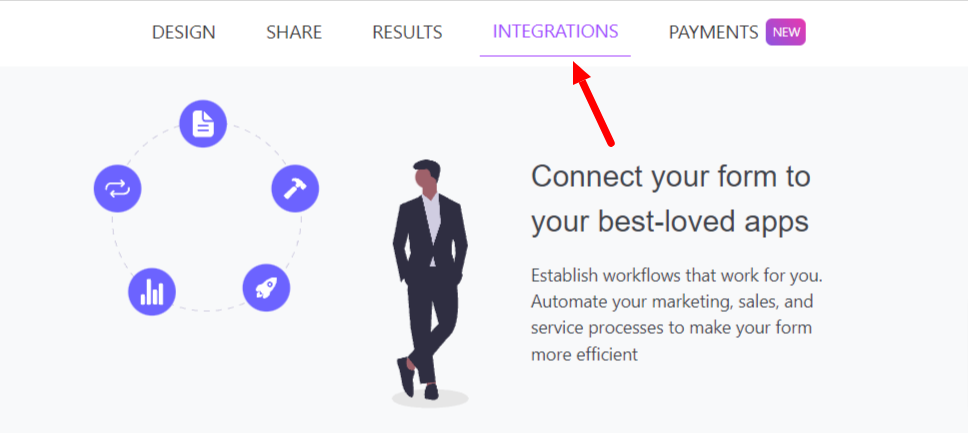 2. Click the "Connect" button.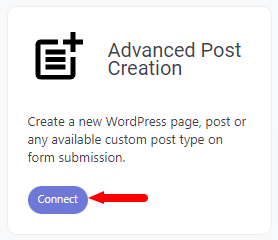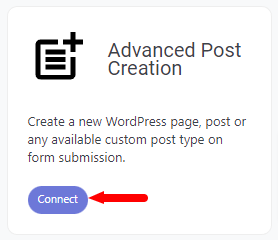 Post Settings
Visibility: Required. Choose the perfect visibility setting for your post – whether you want it to be public, or password-protected.
Password: Required. if visibility is protected – Add an extra layer of security to your password-protected posts by setting a password that only authorized users can access.
Type: Required. Select from a range of post types to create the perfect post for your needs – whether you're creating a blog post, news article, or product review.
Status: Required. Set the status of your post to published, draft, or pending review, so you can keep track of your progress and ensure that your posts are published on time.
Author: Required. Choose the author of your post, so you can easily keep track of who is responsible for each piece of content.
Allow Comments: Enable or disable comments for your post to create a community around your content or keep it to yourself.
Allow Trackbacks and Pingbacks: Enable or disable trackbacks and pingbacks to promote your content and increase engagement with your readers.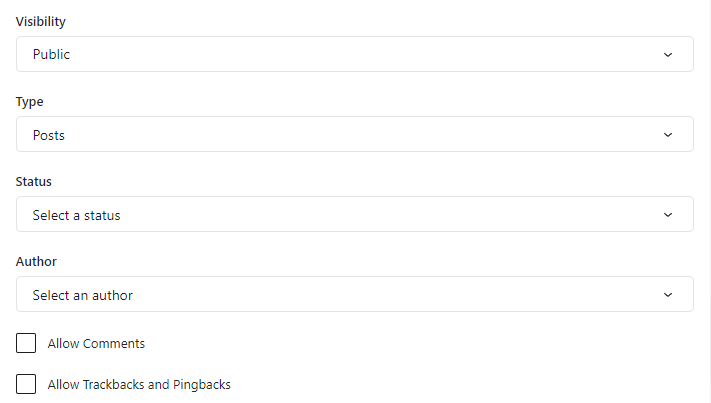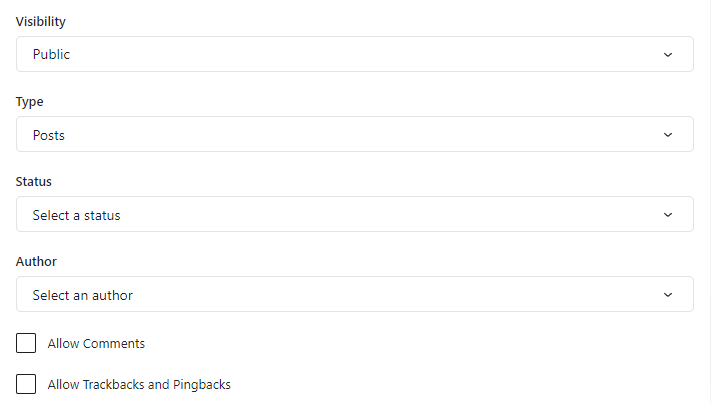 Post Content
Title: Required. Allows you to add the title.
Content: Required. Allows you to add content.
Date: Required. Allows you to add the post date.

Taxonomies
Add categories, tags, or other taxonomies to your post to make it easier for users to find and engage with your content.


Meta
Customize your post even further by adding custom metadata, such as custom fields, or other metadata, to make your posts truly unique.

3. Enable "Conditional Logic" if you like to run this connection under certain conditions only.
4. Click the "Save" button.
5. Now you're all set! All your new form submissions will be processed with this connection.
Conclusion
In conclusion, Quillforms Advanced Post Creation is an essential tool for content creators looking to streamline their post-creation process. With support for all post types and custom post types, customizable templates, and custom fields, Quillforms Advanced Post Creation is the perfect tool to help you create compelling and engaging posts that stand out. Whether you're a blogger, content creator, or online marketer, give Quillforms Advanced Post Creation a try and take your post creation to the next level.