Intro
Streamline your customer data collection and management processes with our seamless integration between the QuillForms plugin and Zoho CRM. Our QuillForms Zoho CRM Add-On automatically adds new contacts and leads to your Zoho mailing lists and sales pipelines, allowing you to access up-to-date customer information and track customer interactions in real-time.
By leveraging the powerful capabilities of QuillForms and Zoho CRM, you can optimize your customer management and drive business growth. Take advantage of this integration today and revolutionize the way you handle customer relationships. Gain a competitive edge in your industry by elevating your customer management to the next level with QuillForms plugin integration with Zoho CRM.
How to setup
1. Go to the form you want to connect with Zoho CRM and click Integrations Tab.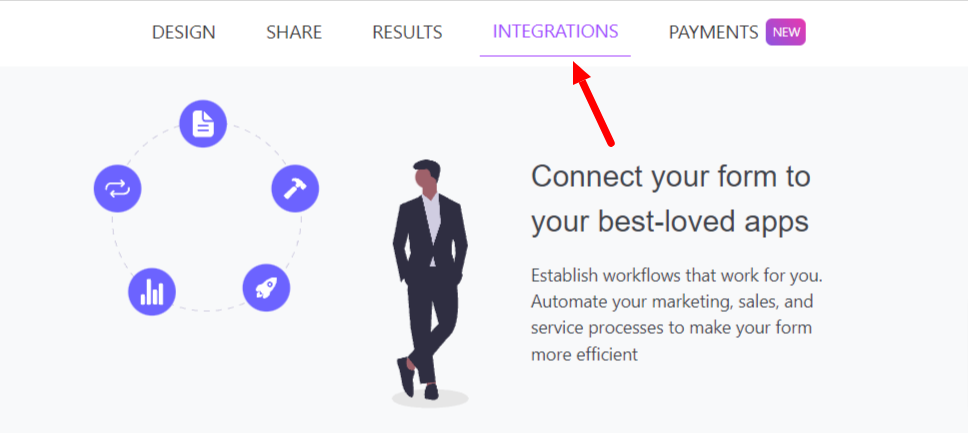 2. Click the "Connect" button.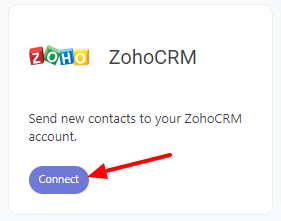 3. For the first time, you need to connect your Zoho CRM account with Quill Forms.
Create a Zoho Developer Account if you don't have one already. You can sign up for free from Here.
Once you're logged in, go to the Zoho CRM API Console page from Here.
Click on the "Get Started" button.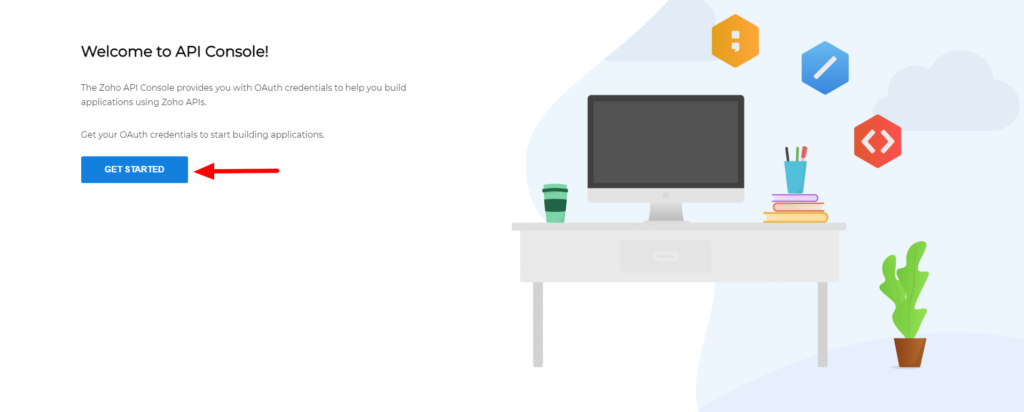 Choose "Server-based" for the "Client Type" option.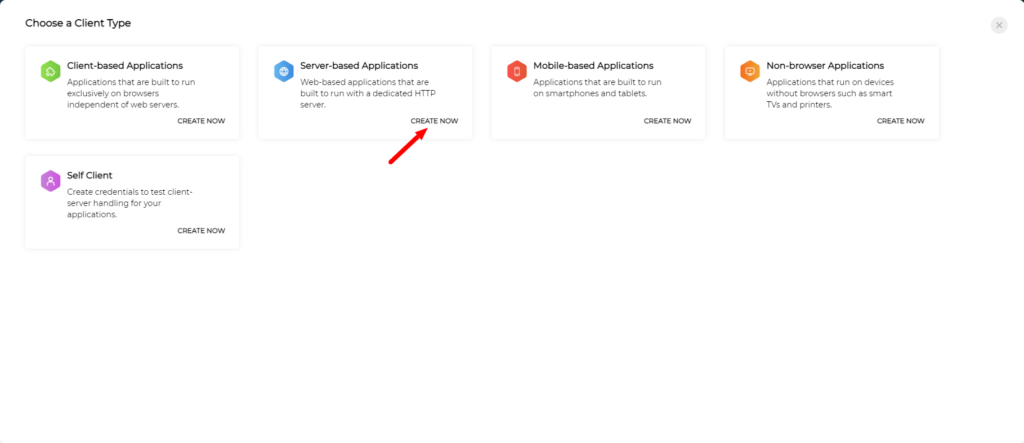 Fill app fields as below.

Copy "Client ID" & "Client Secret" of your created app. and paste them into the setup instructions screen.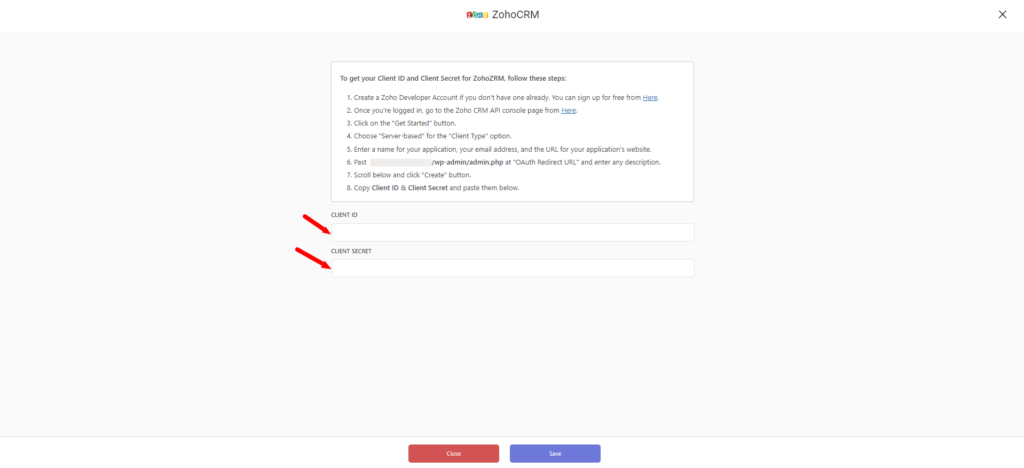 Click the "Save" button then click the "Authorize" button.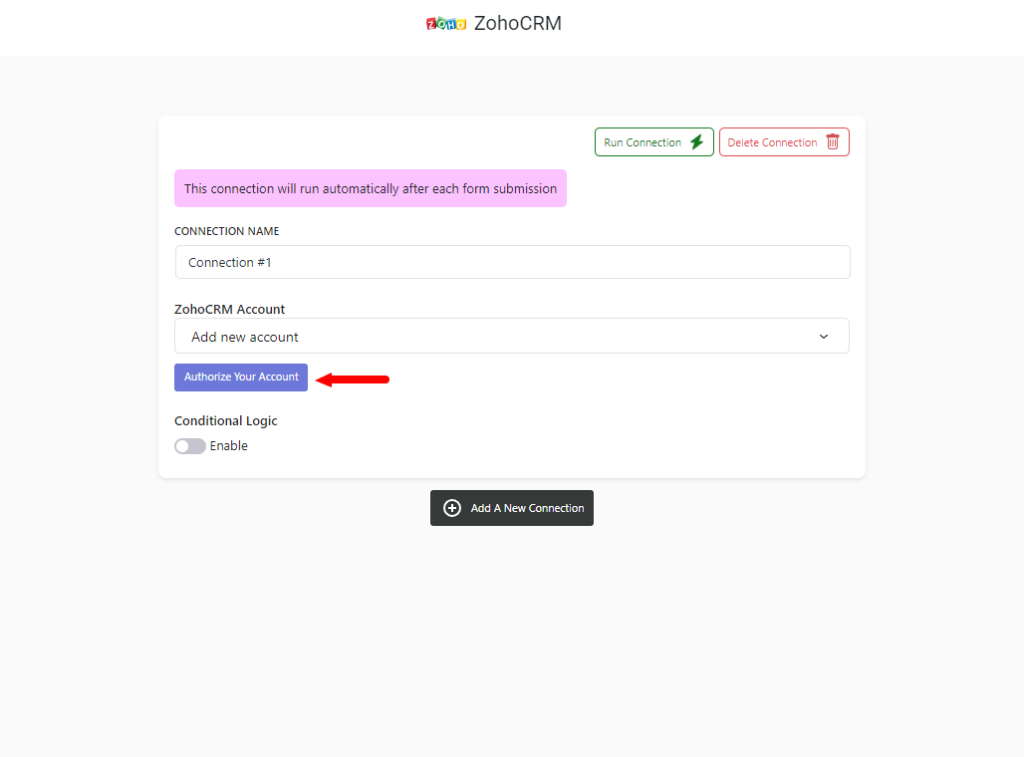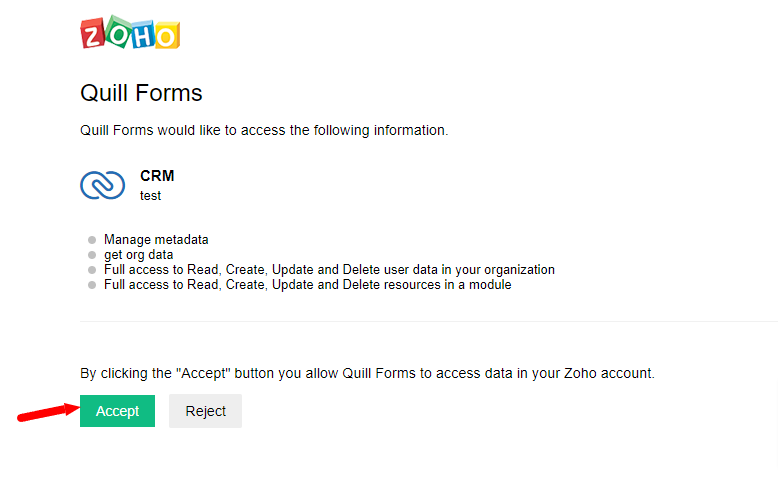 now you've connected your Zoho CRM successfully. you won't need to repeat these steps next time!
4. Select the module, Module Layout, and Map Zoho CRM fields.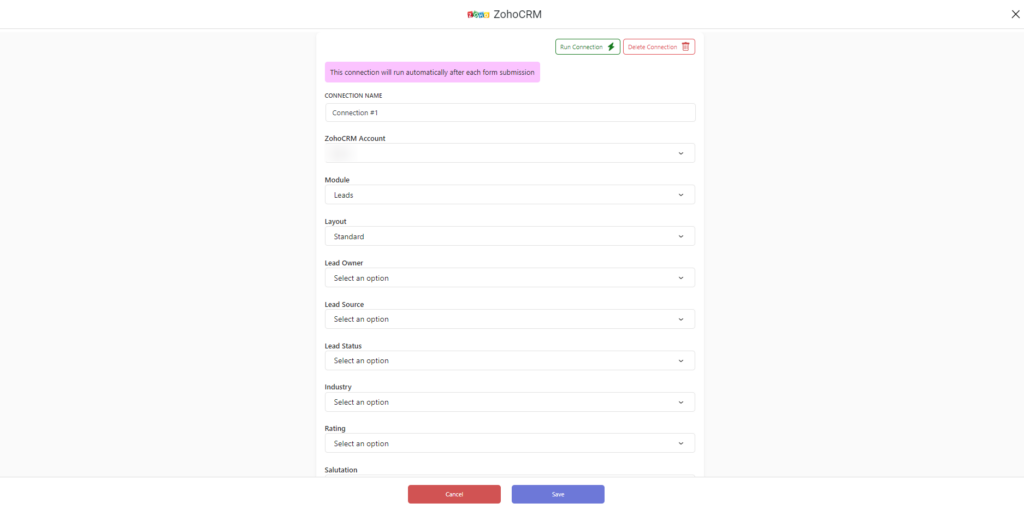 5. Enable "Conditional Logic" if you like to run this connection under certain conditions only.
6. Click the "Save" button.
7. Now you're all set! All your new form submissions will be processed with this connection. You can also run this connection manually for already submitted entries by clicking the "Run Connection" Button! You can also add additional connections with different Zoho CRM accounts, settings, or conditional logic.
Manage Modules
Go to QuillForms settings > Integrations Tab > Zoho CRM and select modules that you want to integrate with your forms.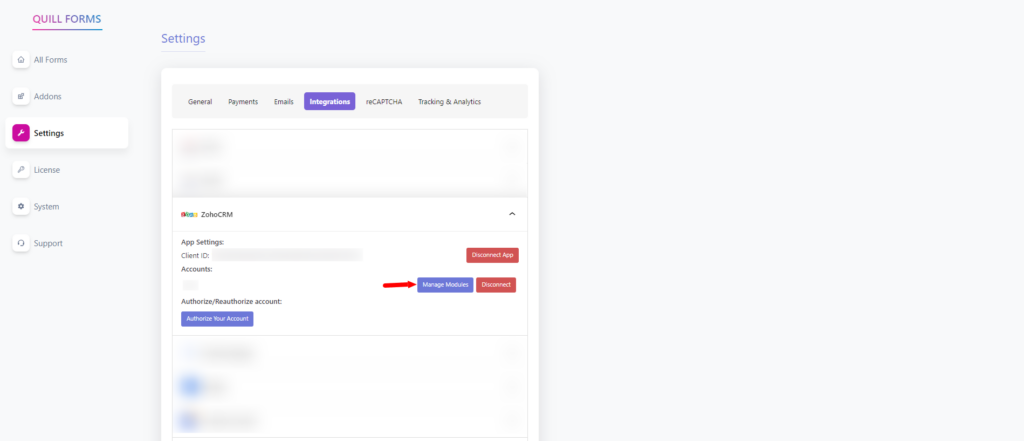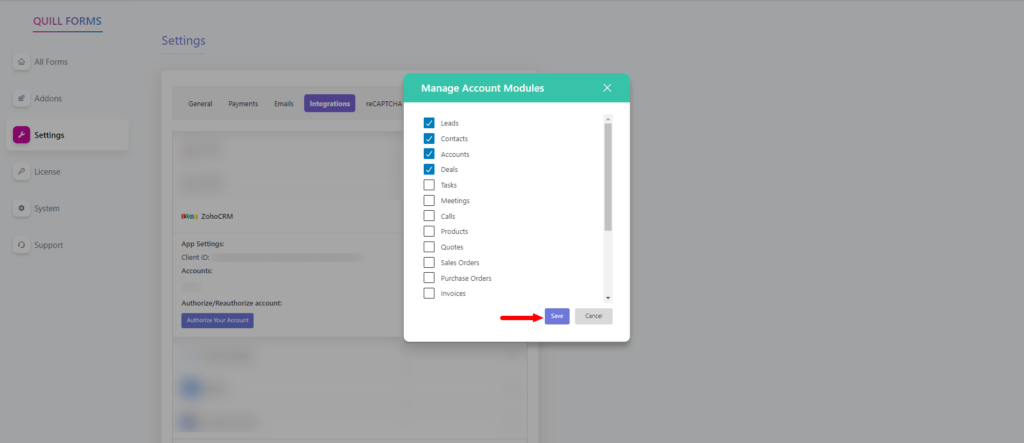 Conclusion
In conclusion, the integration of the QuillForms plugin with Zoho CRM provides a comprehensive solution for businesses to streamline their customer management processes. With real-time data syncing, automated data collection, and a simple-to-use interface, our integration offers powerful capabilities to help you manage your customer relationships and gain insights into your customer base.
With our QuillForms Zoho CRM Add-On, you can optimize your customer management and drive business growth. Upgrade your customer management today and gain a competitive edge in your industry. Contact us to learn more about how our integration can help your business succeed.