Intro
PayPal Add-On for QuillForms – the perfect solution for streamlining your payment collection process. Our seamless integration with PayPal allows you to accept payments directly through your QuillForms forms, providing your customers with a hassle-free payment experience. With support for multiple payment methods, including credit cards and PayPal balance transfers, you can offer your customers a convenient and flexible way to pay.
Setting up our PayPal Add-On is quick and easy, with an intuitive interface that guides you through the setup process in just a few clicks. Once set up, you can take advantage of PayPal's powerful suite of payment processing tools, including fraud detection and chargeback protection, ensuring that your payments are secure and reliable. Whether you're collecting payments for a product, service, or event, our PayPal Add-On makes it simple and easy to get paid online.
How to setup
Go to Quillforms settings > payments tab.
2. Set up Paypal settings.
Select Sandbox or Live.
Go to the 'Apps & Credentials' tab.
Click Create App button under REST API apps.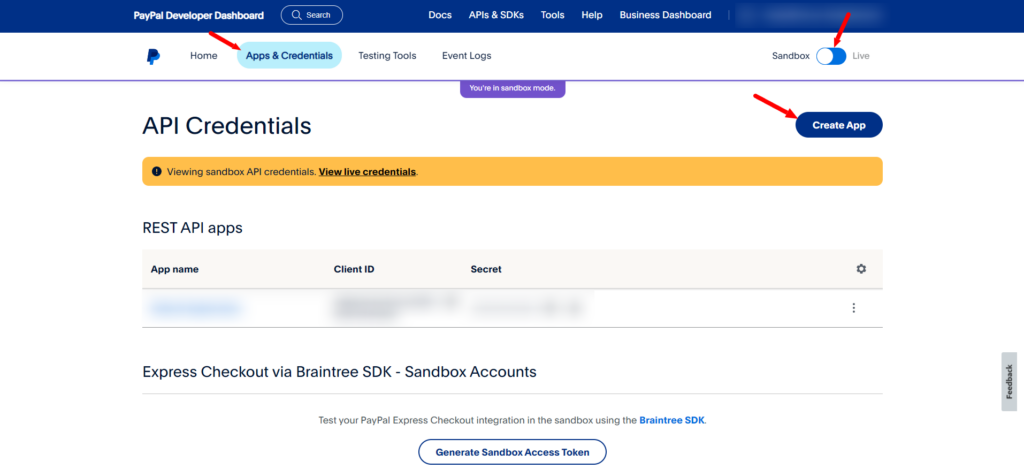 Type App Name. "Quill Forms" for example.
Select Merchant for App Type.
Click Create App.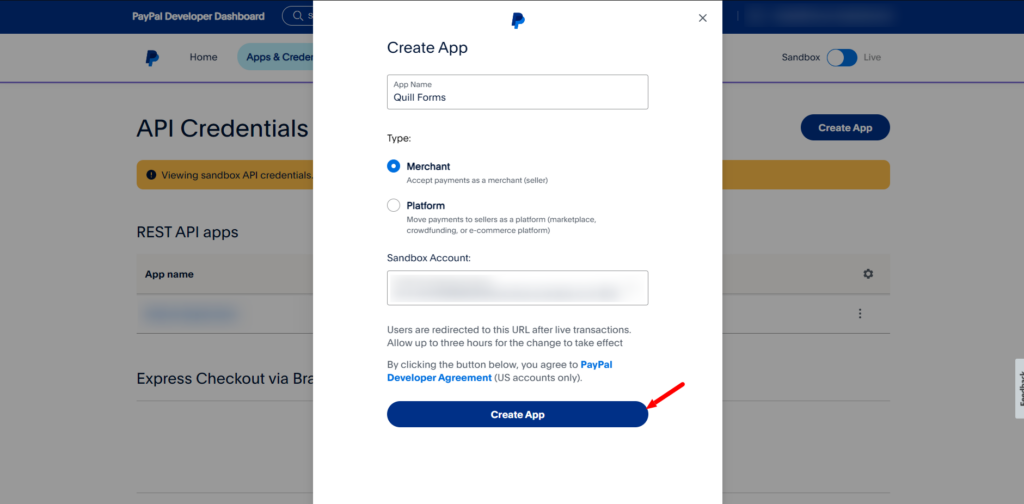 Copy Client ID and paste it into settings.
Click show secret and copy and paste it into settings.
Copy the Email and paste it into settings.
Go to https://www.paypal.com/businessmanage/account/aboutBusiness to get your Merchant Id.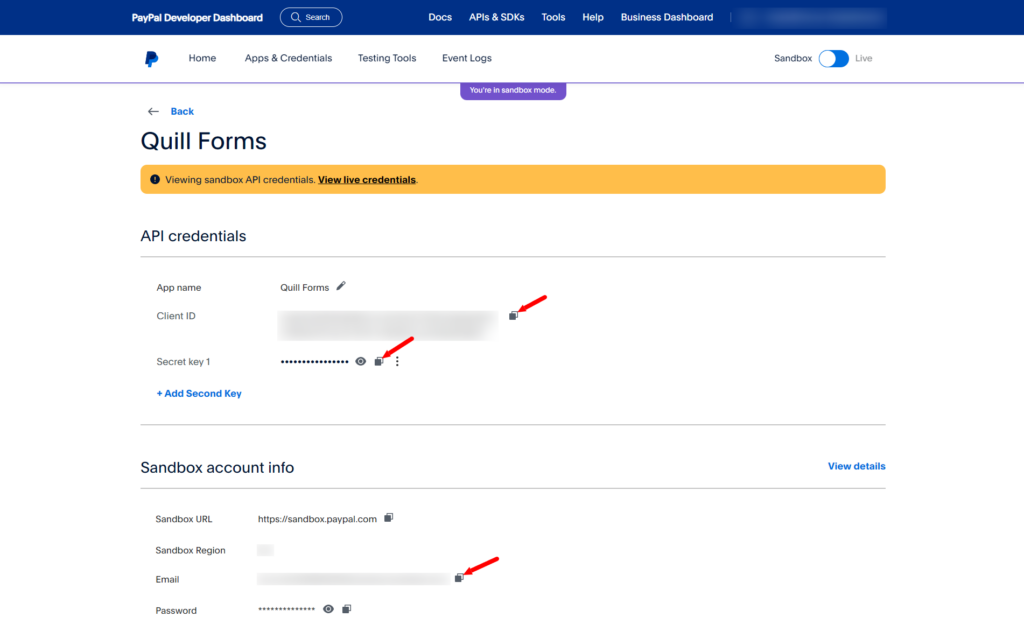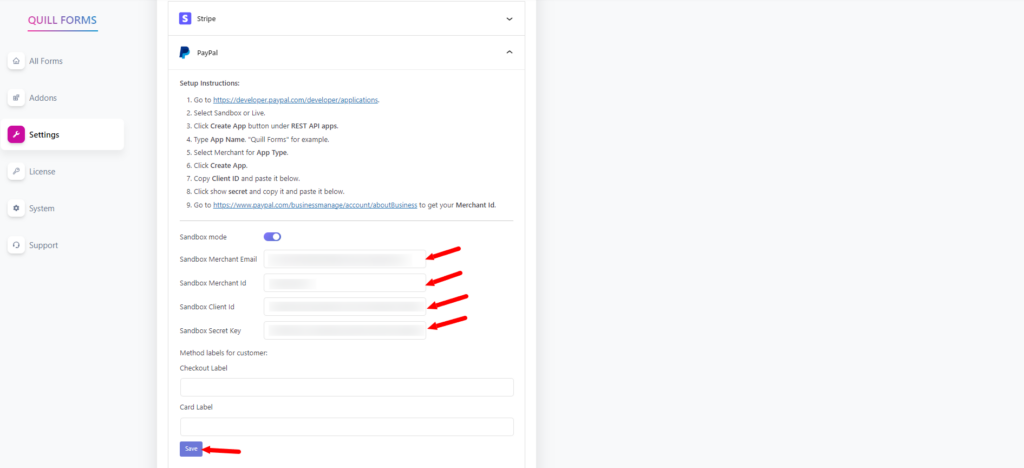 3. Go to the form you want to add Paypal and click the Payments Tab.

4. Check Enable Payments option.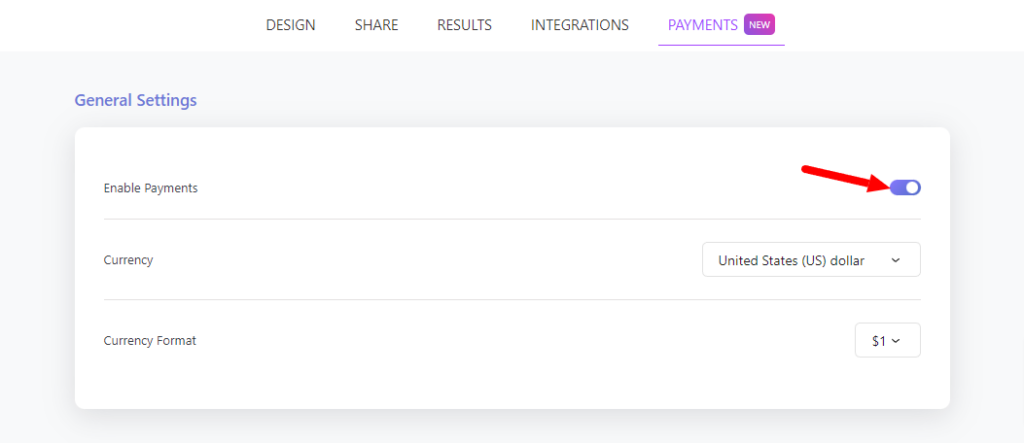 5. Add products and set up your form payment modules.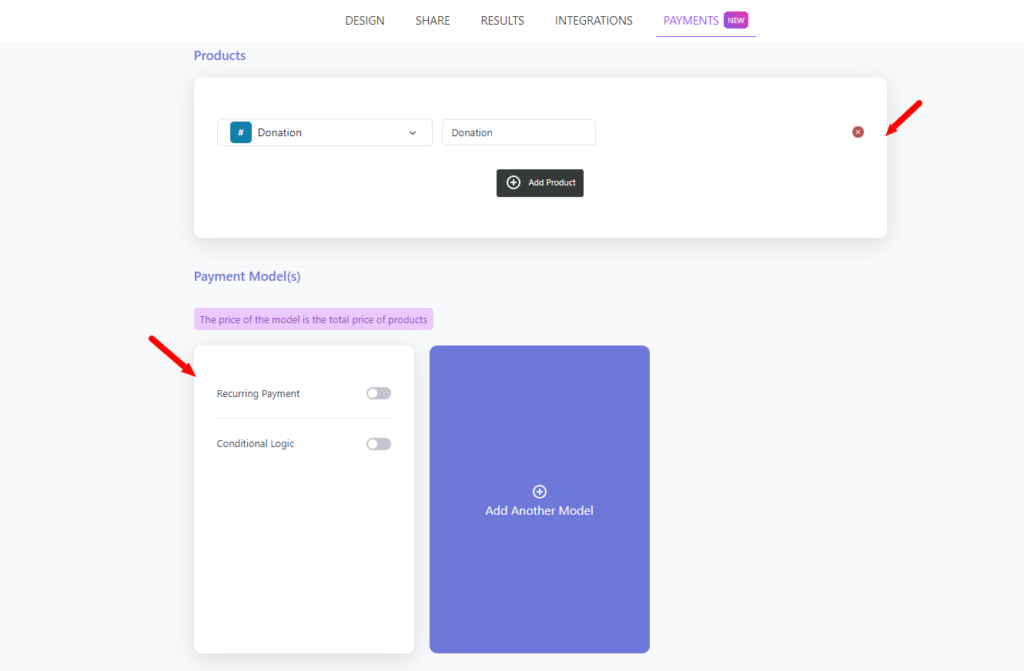 6. Enable Paypal Methods then click save.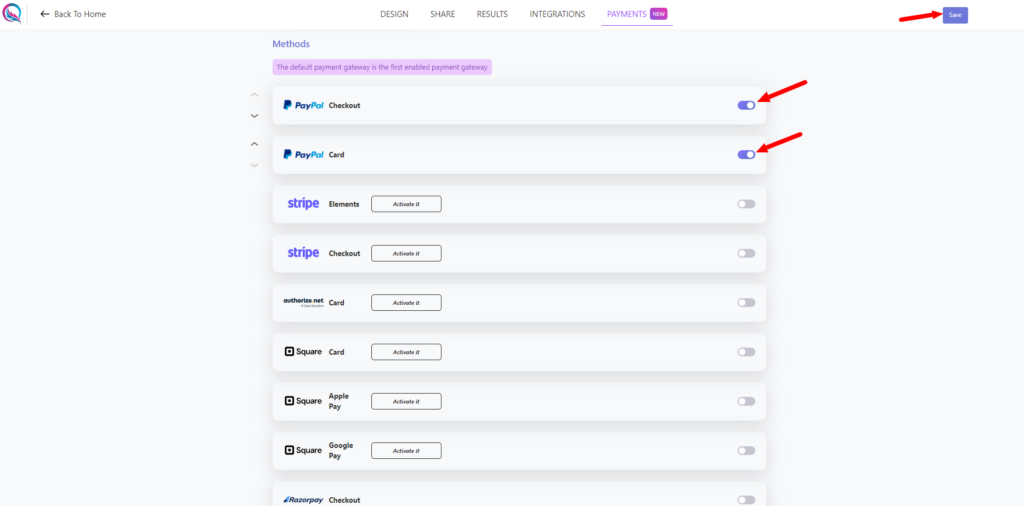 Conclusion
PayPal Add-On for QuillForms offers a reliable and user-friendly solution for businesses and individuals looking to streamline their payment collection process. With support for multiple payment methods and PayPal's advanced security and fraud detection tools, you can trust that your payments will be secure and hassle-free. The easy setup process and intuitive interface make it easy to get started, allowing you to start accepting payments in just minutes. Whether you're a small business owner or a freelancer, our PayPal Add-On for QuillForms is the perfect choice for simplifying your payment processing and enhancing your customers' experience.