So are you looking for Typeform WordPress plugin? In this article, we will introduce a free Typeform alternative for WordPress that you should consider.
Typeform is one of the best online form builders and it is famous for its conversational UI but it has some drawbacks that you should know before using it:
1- It is so expensive
Typeform pricing is high so if you are going to use it, you should be ready to spend a lot of money to get the features you need.
2- The free version is so limited
Typeform offers a free version for all users but it is almost like trial for the product. No business can depend on this free version since it has a lot of limitations.
3- It is not customizable
If you need to add a custom functionality or a custom block, that is impossible to do with Typeform.

That's why you should consider using Quill Forms which is the best Typeform alternative for WordPress. See the full comparison here.
If you need a quick video about Quill Forms then you can watch this video
Step 1: Install and Activate Quill Forms Plugin
This is a pretty straightforward step, you can download the free plugin from here or you can login to you dashboard -> plugins -> Add new then type in search bar "Quill Forms" and install the plugin

Step2: Build Your First Form
You shall be able to build your first form after activating "Quill Forms" WordPress plugin. You will need first to click on "Quill Forms" on the left dashboard then click "All Forms"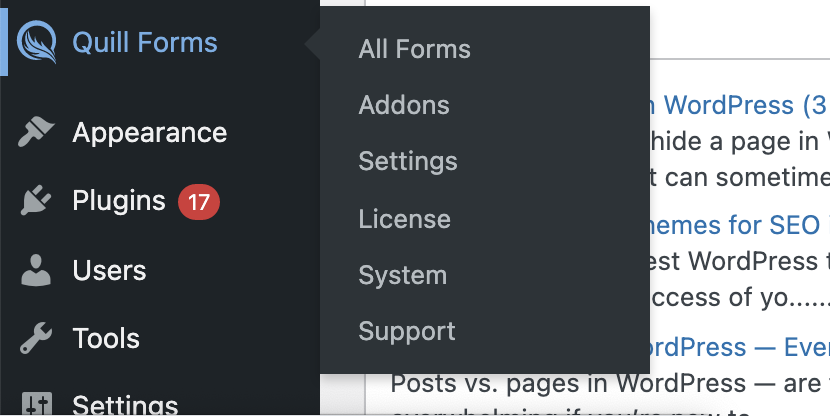 Then you will be redirected to this page: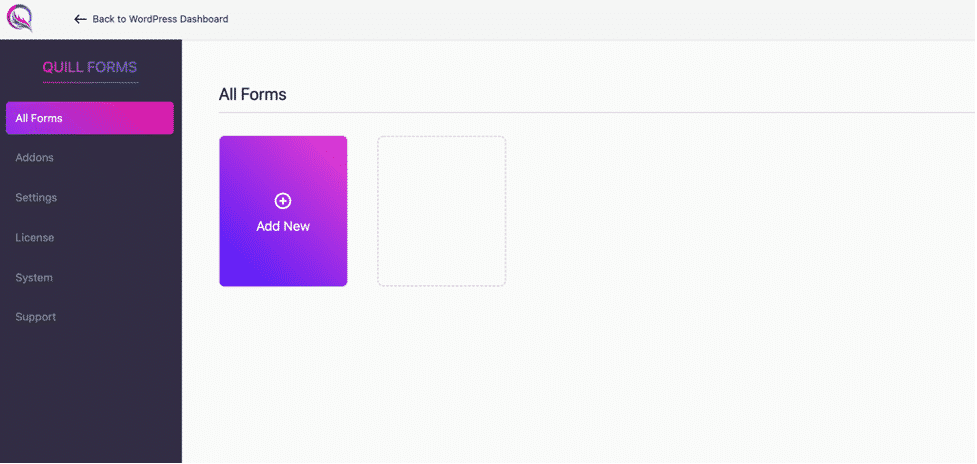 Click "Add New" and now, then there will be an automatic redirect to the builder page: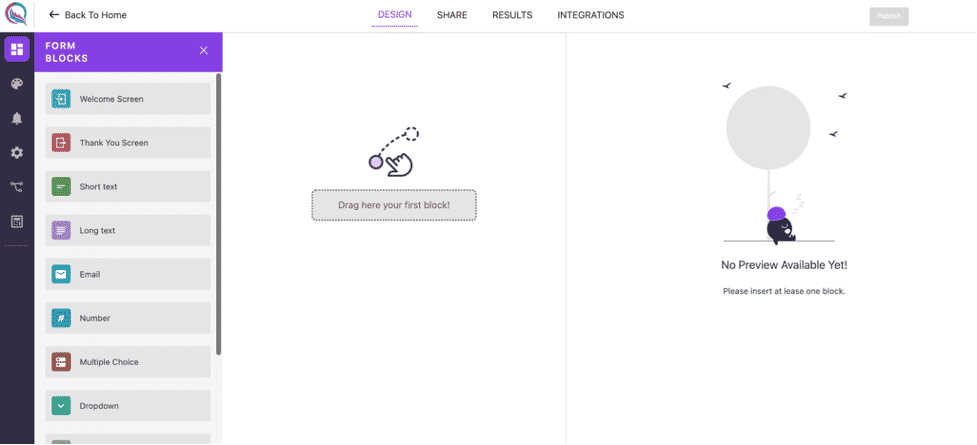 Here, you should be able to drag and drop questions easily to the "drop area" and you can preview your form as well on the right area.
Step3: Save Your Changes and Get The Embed Code
After you finalize your form building, you should hit "publish" on the top right, then click "share" and you will have the following modal: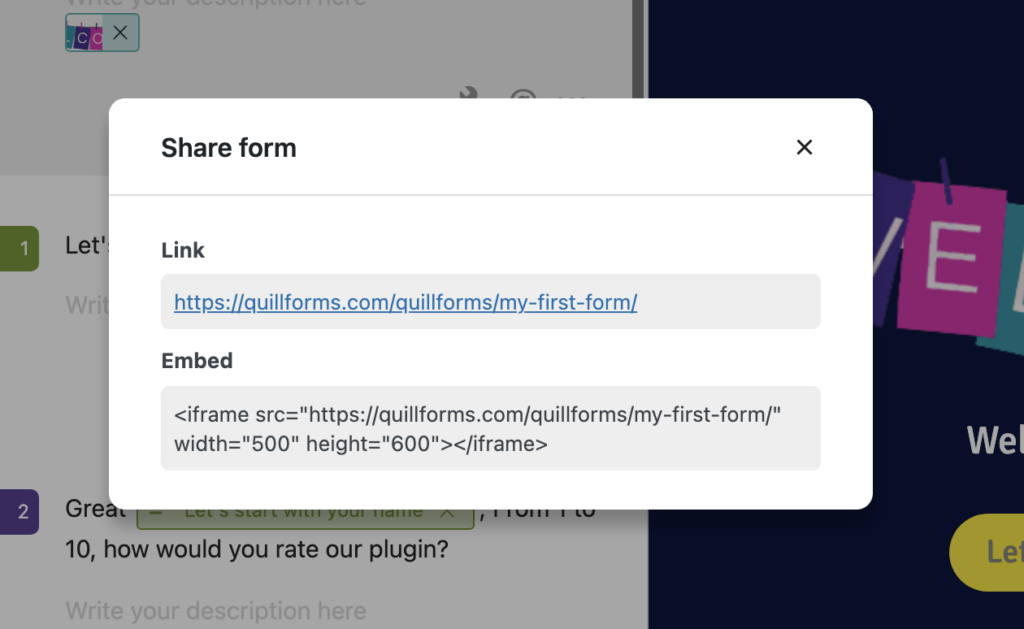 Then copy the embed code and insert it in your WordPress page or post and that's it!

Congrats!
You Did It with Quill Forms.
The Best Typeform WordPress Alternative